We participated in a big startup challenge
21. 01. 2023
As part of the three-day Startup Challenge event, more than 100 students at various secondary schools in Northern Primorska, including the Jurij Vega Grammar School Idrija, developed their entrepreneurial ideas. The event was initiated in the light of the 20th anniversary of POPRI, the national youth competition in entrepreneurial ideas, under the auspices of the Primorska Technology Park. Kolektor, as well as the companies Incom, Tkk and Salonit Anhovo, provided financial support and personal counseling to young people in their work.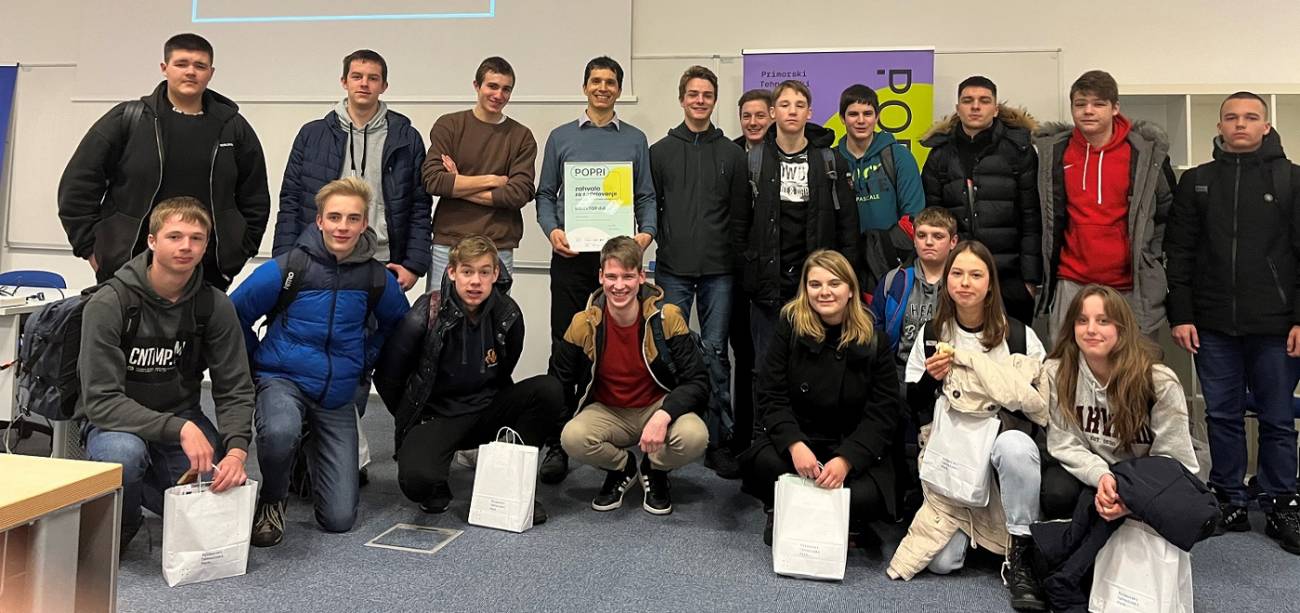 ​The purpose of the event was for the youth to learn how to quickly and efficiently turn technological and social science ideas into useful products, services and business solutions. The method of work was the same as in the most successful business incubators in the world. The students first tested their ideas with potential customers. Using the acquired knowledge and feedback, they created prototypes and also publicly presented their work in the form of a "pitch" - a five-minute presentation in front of the business committee.
Matija Pelhan from Kolektor's strategic sales presented Kolektor, the possibilities of cooperation and scholarships to the students participating in the challenge, and helped them with their ideas and finally evaluated them. According to him, Kolektor achieved two milestones: 60 years of operation and more than € one billion in turnover. "We certainly wouldn't have been able to achieve this if our employees weren't inventive and committed in their work. And this is also the purpose of events such as this three-day Startup challenge: to encourage innovation and entrepreneurship among the youth as this is the only way to be able to follow trends and rapid development and be competitive. This event showed that young people are aware of this, that they are full of ideas, many also in the field of digitization and Industry 4.0 and the green transition to a carbon-free society. This is also a good connection with Kolektor, where the door is always open to driven, innovative young people eager to learn."
Back