Postojna Regional Chamber of Commerce and Industry for the Primorsko-Notranjska Region: ATP Kolektor wins a gold award for innovation
19. 06. 2023
The Primorska Chamber of Commerce and the Postojna Regional Chamber of Commerce presented awards at an event in Hrpelje for the best innovations in the Obalno-kraška and Primorsko-notranjska regions. The top-rated innovations in both regions will be nominated for the highest innovation awards at the national level.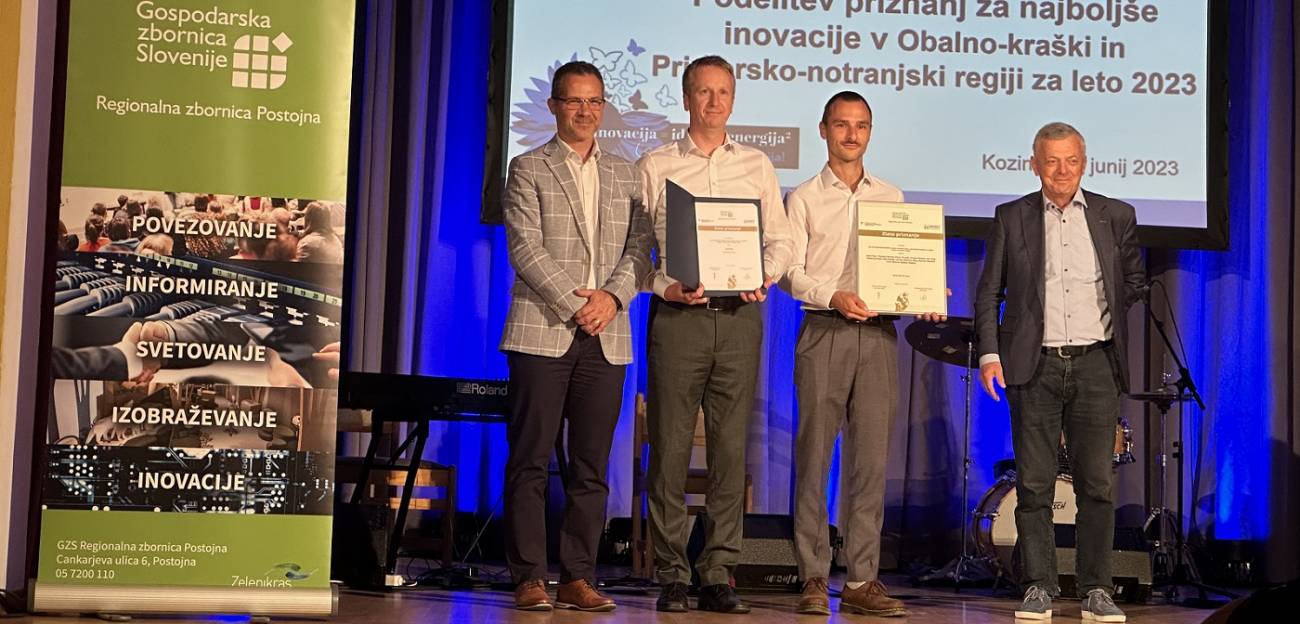 Postojna Regional Chamber of Commerce and Industry for the Primorsko-Notranjska Region: ATP Kolektor wins a gold award for innovation.
Kolektor ATP with its team members Uroš Felc, Timotej Mrzelj, Peter Prudič, Gregor Bizjak, Jani Grlj, Matevž Požar, Žan Poklar, Jernej Možina, Roman Hodnik and Ciril Močnik (Kolektor Mobility) won the gold award and thus the participation in the national selection for the innovation »Multi-functional sensor for vehicle dynamics control with cloud data management«. It is a new generation of a sensor with flexible electronics, which enables the use of the same sensor for different chassis and manufacturers. Thanks to the application of "press fit pins" protected by Kolektor, its production is without harmful effects on the environment. The modular production process takes place on a newly developed "flex" line, which enables easy upgrading and adding of process operations.
Congratulations to all participants. 
Back