Kolektor Sisteh cooperated in the construction of the most technologically advanced drinking water treatment plant in the Republic of Northern Macedonia
16. 09. 2021
With speeches by the Prime Minister of the Republic of Northern Macedonia Zoran Zaev, the Deputy Prime Minister of the Republic of Northern Macedonia Fatmir Bytyqi and the Mayor of Stip Saško Nikolov at the opening ceremony, a new waterworks, the largest drinking water treatment plant in Northern Macedonia and neighboring countries was opened yesterday.  The opening event was attended also by the Slovenian Ambassador to the Republic of Northern Macedonia Milan Predan.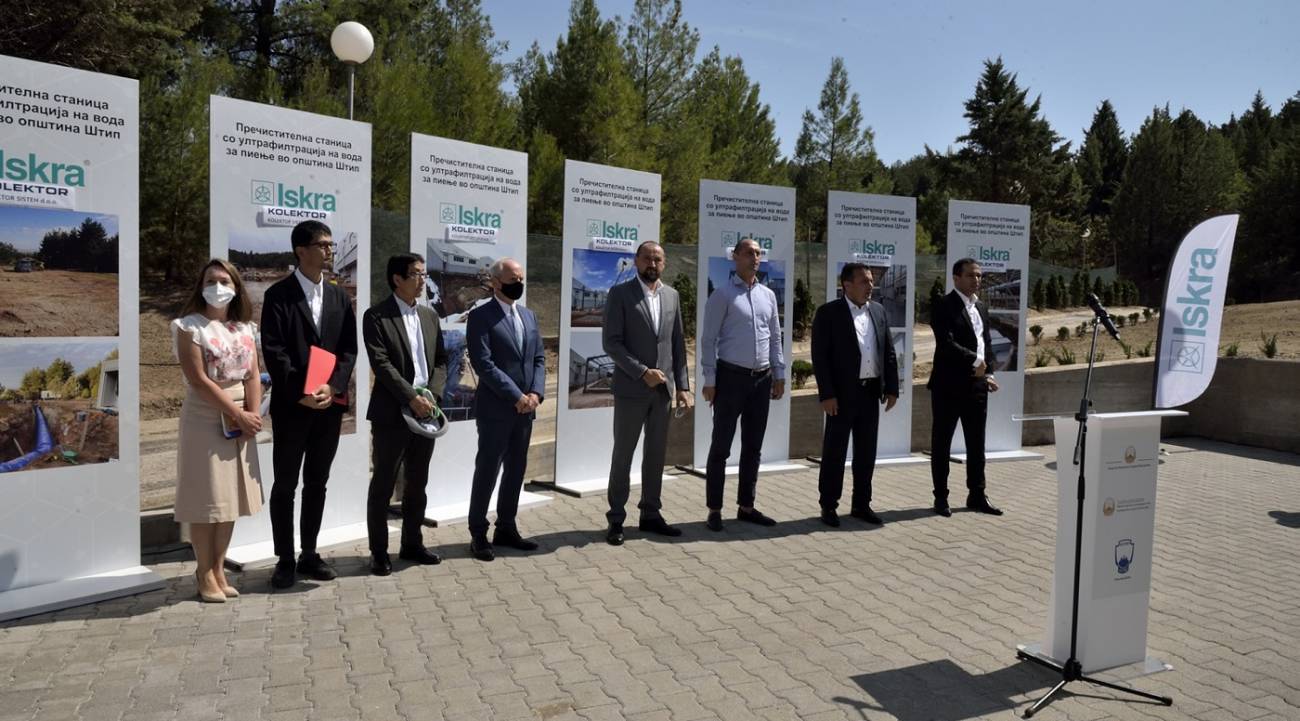 The project, commissioned by the Ministry of Agriculture, Forestry and Water Management, was implemented by Iskra Sistemi - M DOOEL Skopje, a subsidiary of Iskra d.o.o. Ljubljana and Kolektor Sisteh. The project, which was financed by the government budget of the Republic of Northern Macedonia, was successfully completed in 14 months, with its total value of 5,100,000 euros (6,000,000 euros including VAT).  

After completing the test phase, all residents of the municipality of Štip will be provided with drinking water of the highest quality produced in accordance with the highest water quality standards in the world.  The most technologically advanced waterworks is equipped with ultrafiltration, the most efficient, state-of-the-art water purification technology. It will operate with a capacity of 300 l / s, making it one of the largest and most powerful devices of its kind in the country.

With the connection of the municipality of Štip to HS "Zletovica", the first phase of a wider water supply project has been completed. The project is part of the work program of the Government of the Republic of Northern Macedonia 2017 - 2020 for the implementation of projects related to providing clean water and improving the quality of life of residents in the municipalities of Probištip, Štip, Sveti Nikole, Karbinci and Lozovo. 

»This is one of our largest projects in the field of drinking water treatment and supply, which we completed within the planned deadline with excellent mutual cooperation with Iskra Sistemi M DOOEL Skopje.  It is a turnkey project that covered the entire process from design, supply of technology and equipment to the start-up of the waterworks. The project represents the latest state of the art in the treatment of drinking water in the world and meets all the demanding European standards in this field. With its capacities, it will be able to provide the necessary quantities of water of appropriate quality, which is of great importance for 50,000 locals« said Jernej Hrovat, director of Kolektor Sisteh, at the opening ceremony.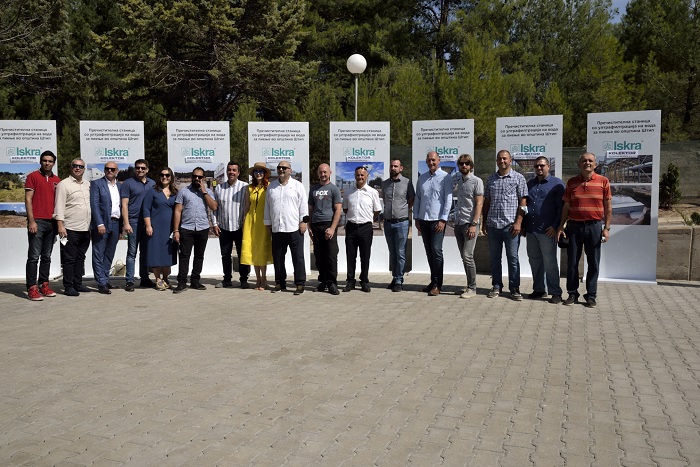 Welcome to watch the opening ceremony of the Stip waterworks. 
Back