Within upgrade, we will perform off-level crossing, drive network, rail devices, new SSTC devices, rehabilitation of reinforced concrete walls and the execution of supporting walls.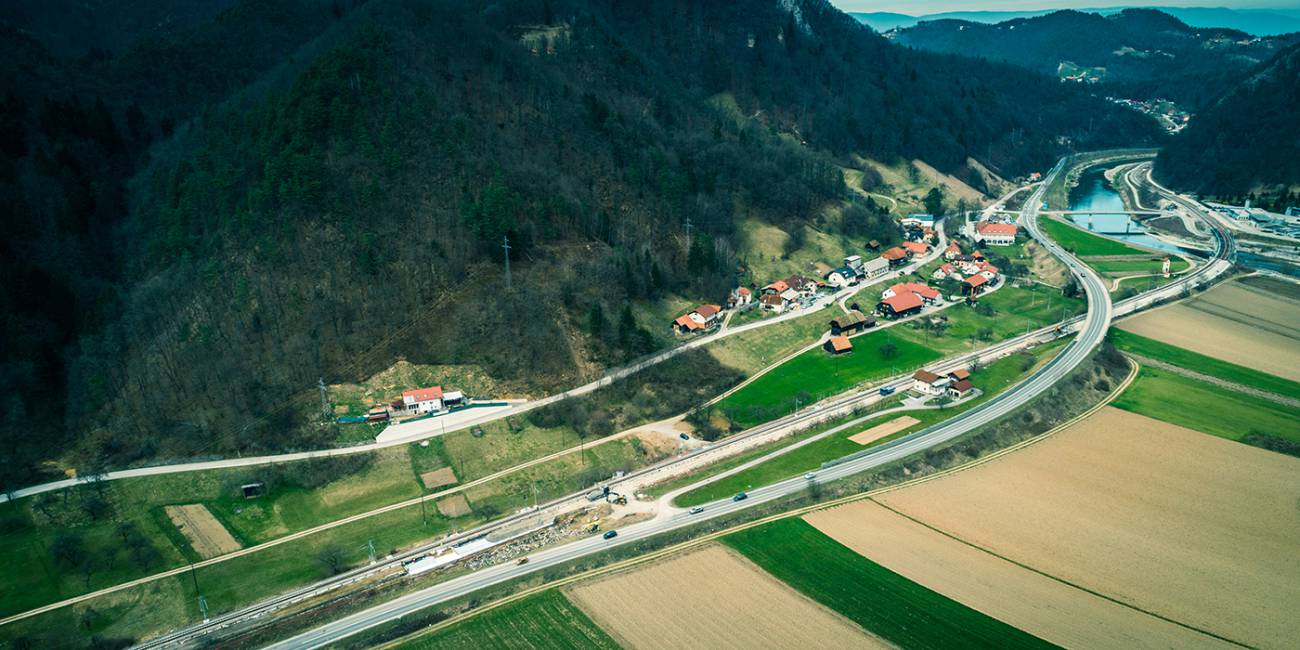 Project for upgrading railway section Zidani Most – Rimske Toplice is a part of a wider upgrade of the railway section between Zidani Most and Šentilj, whose characteristic is difficult accessibility of the railway track because the majority of the 6 km long section is located on a steep hill above the Savinja river. On one side, access is prevented by the steep channel of the Savinja river, and on the other side by steep slopes of the nearby elevation. The total length of suppor constructions
of the 6 km long section is 3.5 km. As the lead partner of the consortium, Kolektor Koling will construct a project works with the upgrade that includes the renewal or construction of 45 buildings on open track and 12 buildings at the station Rimske Toplice. Within the off-level crossing, a new underpass with a caisson, new pumping station, suporting wall and new regional and connecting roads will be executed.
Deadline for the completion of work: September 2020
Contractual value: €77.7 million
Back