One of the most demanding reconstructions on the motorway cross, viaduct Ravbarkomanda.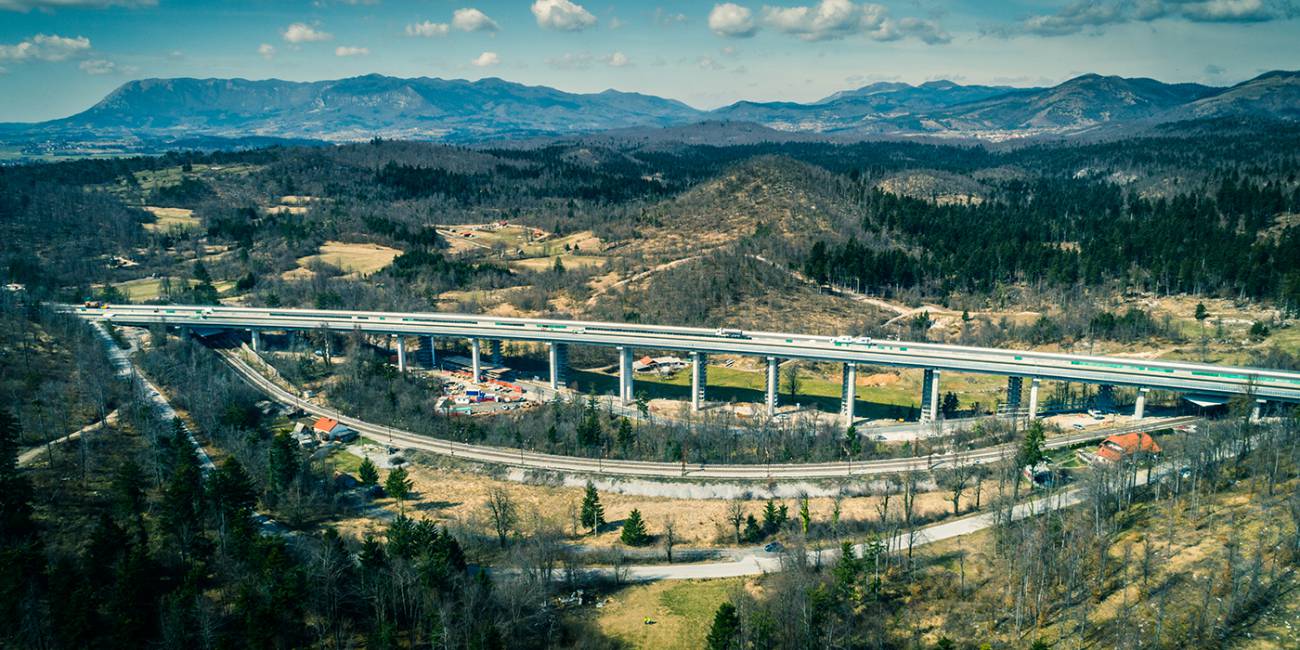 The rehabilitation includes a comprehensive renewal of both viaducts in the length of 600 m as follows: rehabilitation of the pillars with heads, rehabilitation of edge supports with connection dams, replacement of worn-out beds, rehabilitation works on the concrete of lintel construction, detailed examination and renewal of external cables, expansion of carriageway panels by one meter at least and reinforcement with carbon rods, complete replacement of dilatations, edge rims, all fences, walkable elements in the separation lane, hydroinsulation and asphalt layers, replacement of rainwater drainage system and transfer of all utility lines to new cable shelves. During the reconstruction in Slovenia, we introduced the novelties for optimizing a more
permanent version with the installation of carbon rods for reinforcing the carriageway plate consoles, reinforcement of pillar heads with prestressing and use of special steel-yoke pairs for lifting lintel constructions during the replacements of beds. We set up an entire permanent monitoring system that controls the behavior of viaducts during traffic load.
Deadline for completion of work: 3 construction seasons, May 2017-July 2019
Contractual value: €34 million
Back