12 kilometeres of railway line were renewed in frame of project of the modernisation of Kočevje track.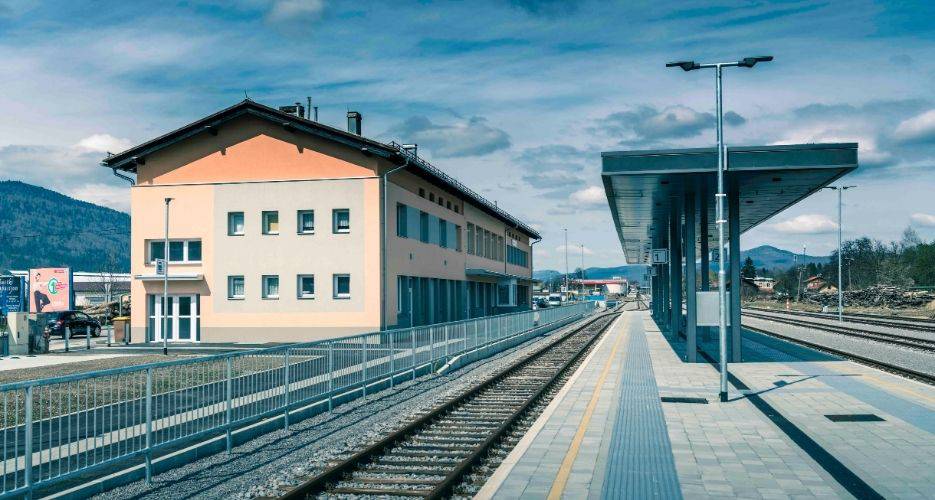 On the track No. 82 Grosuplje – Kočevje at the section from km 0+060 to km 37+000, we built three new stations Spodnja Slivnica, Čušperk and Ortnek, and reconstructed existing stations Čušperk and Žlebič and the Ribnica station. On this section, at station Dobrepolje, we also built an underpass with two new platforms and a loading ramp. To ensure the declared axle and length
loads, we replaced the lower and upper structure with a corresponding cable sewage system. We built nine level passages, six reinforced concrete openings, replaced 11 m of the steel bridge and arranged the stone underpass in Kočevje. At the Kočevje station, we built 6 rail tracks with an isle platform for passengers, loading ramp, and arranged the local road in the length of 250 m.
Deadline for completion of work: December 2018
Value of performed works: €16 million
Back